Company Overview
Mineral Investors Fund 'MineralVest' provides an opportunity for personal and institutional investing into the highly-profitable global mineral and mining sector through its unique MineralCoin cryptocurrency. MineralVest is a global fund with a mission to acquire mineral concessions that have the potential to hold vast mineral wealth and the ability to be developed into world class mineral reserves and mining operations.
MineralVest targets concessions containing both industrial and precious minerals that are scarce and in great demand with a focus on minerals used in industrial and technological applications, such as bauxite rich in aluminum oxide, the primary ingredient used to manufacture aluminum. Due to the growing demand of these rich minerals and resources there is less speculation and volatility.
Over the past 8 years MineralVest, through its Javalon Guinea SARL subsidiary, has successfully executed an acquisition and investment plan in Guinea, West Africa. Using a unique partnership with local communities, the plan has worked to identify mineral-rich land in exchange increased job opportunities, infrastructure, dependable schools and a promise to restore the land post-mining. As a result, this relationship has both fostered strong partnerships with local government officials and paved the way to acquire future concessions adding to the company's asset base.
As a result, in October 2016, MineralVest was awarded an initial concession spanning 475 km2 in one of the richest bauxite mineral zones in the world. Further, the company is in negotiations with the Guinean government to acquire an additional 1,000 km2 adjacent to the initial concession.
MineralVest is confident it will be a leader in the field with its approach because, in addition to exploration and mining, it will be among the first of its kind to be tokenized and secured by world-class mineral assets.
Key Performance Index (KPIs)
Staff members - 20
Concessions - 475 km2 of bauxite (think aluminum) in Guinea.
26% - amount Guinea accounts for total global bauxite reserves
Pending Concessions - 1,000 km2 of bauxite concessions
SGS Sample testing - yielded up to 53% aluminum oxide from 22 samples
Token Issuance
250,000,000 MineralCoins
100,000,000 - to be sold during Pre-ICO
100,000,000 - to be sold during ICO
50,000,000 - to be distributed to partners, initial investors, and management
Purpose of MineralCoin Token
Provide access to one of the most profitable sectors for each interested investor, regardless of the investment amount
Create a vehicle for passive income as market price for MineralCoin rises and/or minerals are mined and sold
Create a cryptocurrency backed by more than an undeveloped technology or hot air, one that is actually secured by industrial and precious in ground minerals
Provide 100% transparency of information about MineralCoin tokens and minerals owned by MineralVest, disclosing the company's mineral reserves and its ability to buy back MineralCoins at its current market rate
Use of decentralized blockchain for smart contracts and for harboring tokens
Buyback pool for MineralCoin for fiat according to the current market price
Payment of dividends through Fiat Currency or other crypto currency options "Bitcoin"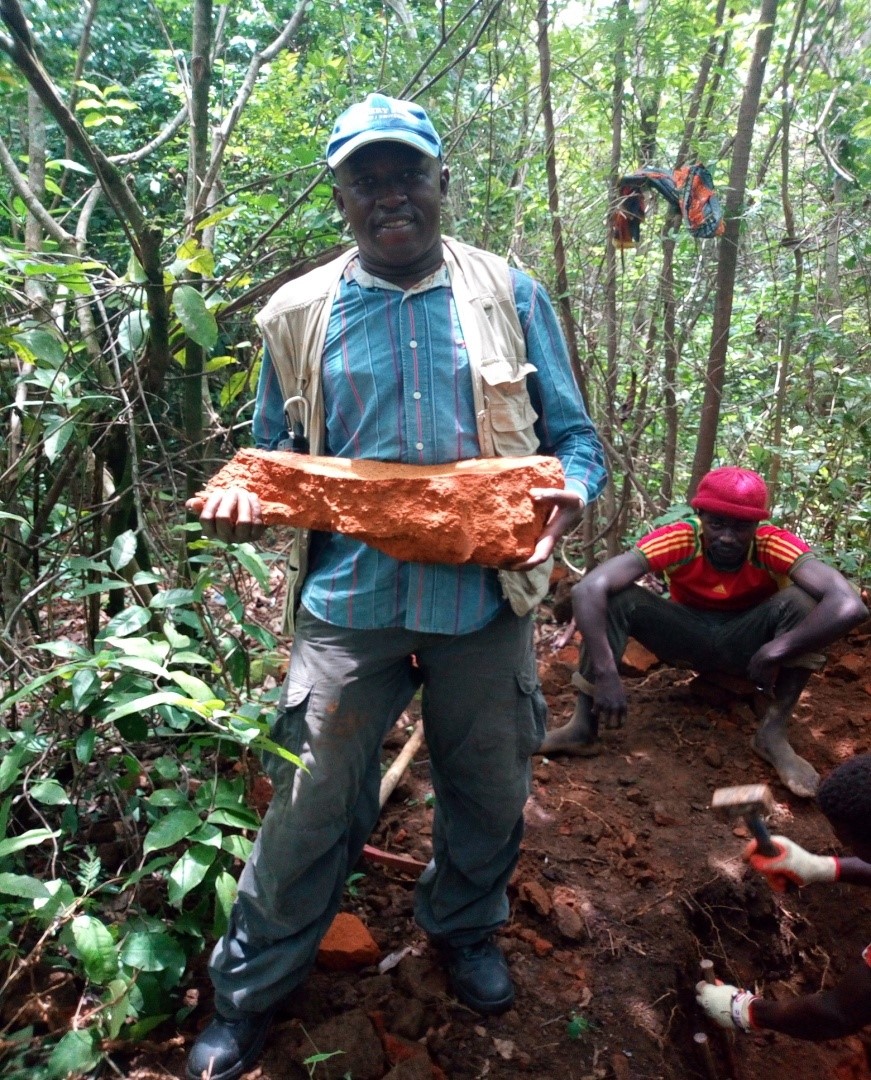 Pictures of our ground team in Africa pulling samples for SGS Labs and meetings with the Ministry of Mines and Geology
Meet the Team
Our team is comprised of founders, investors, and professional leaders who have taken companies from ideas to successful exits.
Garrett krause,
Founder and managing partner
chris langlois,
managing partner
Meet The Rest of The Team
Will Jaimeson,
Advisor and Community Builder
Javalon, Field Team Member (AFrica)
Javalon, Field Team Member (Africa)